Back to Processors
M3000 Continuous Feed 800-950 lbs. Per Hour Food Processor - 3/4 HP
Model: #M3000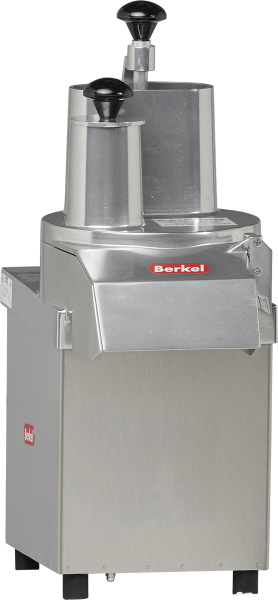 Continuous Feed Processor
Stainless Steel Construction
up to 3/4 HP Motor with 1 speed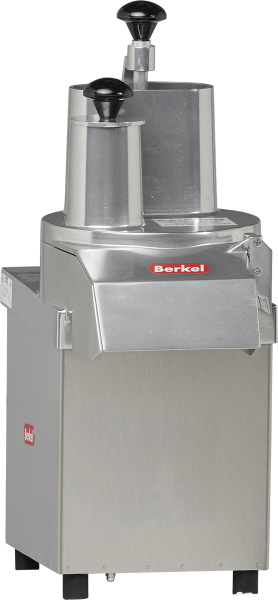 M3000 Continuous Feed 800-950 lbs. Per Hour Food Processor - 3/4 HP
Model: #M3000
Capacity: 800-950 lbs. per hour
HP: 1-speed, 3 ⁄4 HP, thermal motor protection.
Slices, dices, shreds, grates and juliennes fruit, vegetables, dry bread, cheese, nuts, etc.
The M3000 should not be used to dice or cube cheese or meat.
Furnished in 115/60/1, UL listed.
Optimal speed setting and perfect cutting results for the required applications.
Includes feed head and ejector plate.
Model M3000 is furnished with a 1/8" (3 mm) shredder plate and 1/8" (3 mm) slicing plate.
Stainless steel machine base and aluminum feed assembly for increased durability.
M3000 Continuous Feed 800-950 lbs. Per Hour Food Processor - 3/4 HP
Model: #M3000
M3000 Continuous Feed 800-950 lbs. Per Hour Food Processor - 3/4 HP
Model: #M3000
M3000 Continuous Feed 800-950 lbs. Per Hour Food Processor - 3/4 HP
Model: #M3000
M3000 Continuous Feed 800-950 lbs. Per Hour Food Processor - 3/4 HP
Model: #M3000