Back to Slicers
13" CS Knife Automatic Feed Classic Flywheel Prosciutto Slicer
Model: #330M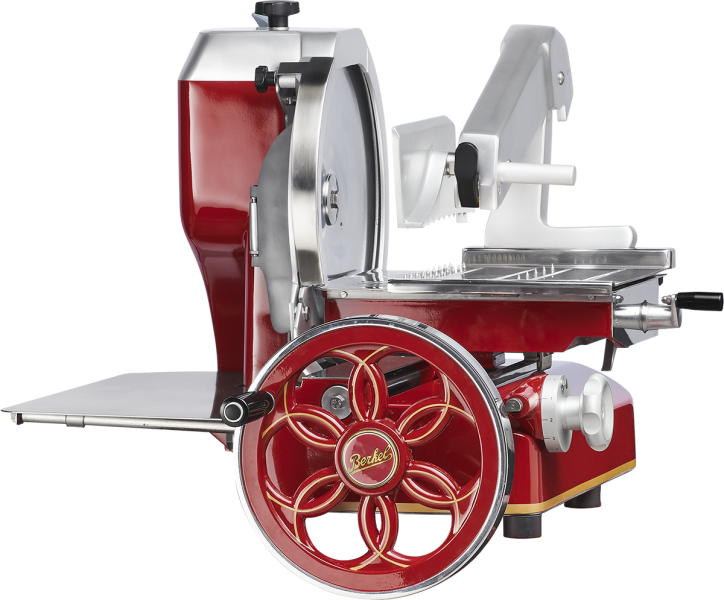 Chrome Plated Carbon Steel Knife
Integrated two-stone dual action sharpener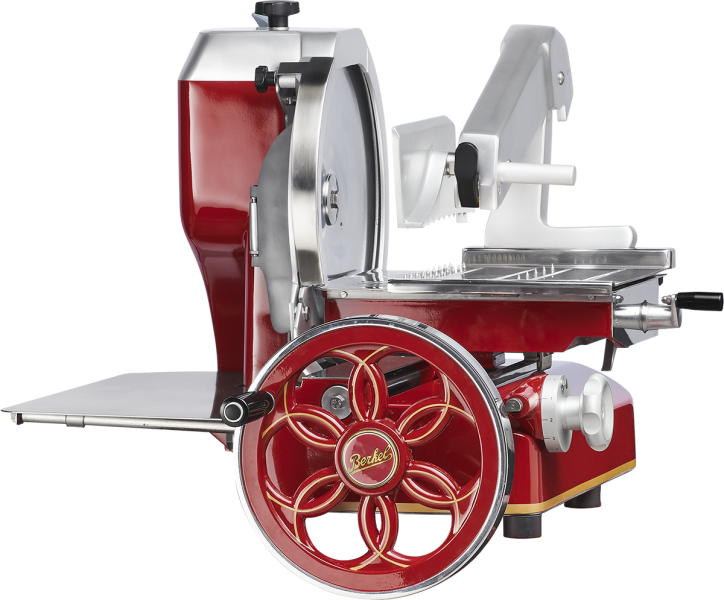 13" CS Knife Automatic Feed Classic Flywheel Prosciutto Slicer
Model: #330M
Dimensions (W x D x H): 33 1/2" x 26 1/2" x 25"
Integrated two stone sharpener
Low resistance fly-wheel for smooth, easy slicing.
Classic styling with the "traditional" Berkel red color.
Nominal 13" hollow ground knife.
Clamping device for solidly holding the product.
Automatic feeding of the product into the knife.
Handles product 8 3/8" high by 10 7/8" wide.
Slices product 8 3/8" round.
Slicing up to 3/16" in thickness.
13" CS Knife Automatic Feed Classic Flywheel Prosciutto Slicer
Model: #330M
13" CS Knife Automatic Feed Classic Flywheel Prosciutto Slicer
Model: #330M
13" CS Knife Automatic Feed Classic Flywheel Prosciutto Slicer
Model: #330M
13" CS Knife Automatic Feed Classic Flywheel Prosciutto Slicer
Model: #330M