Back to Slicers
B14 Gravity Feed Slicer
Model: #B14-SLC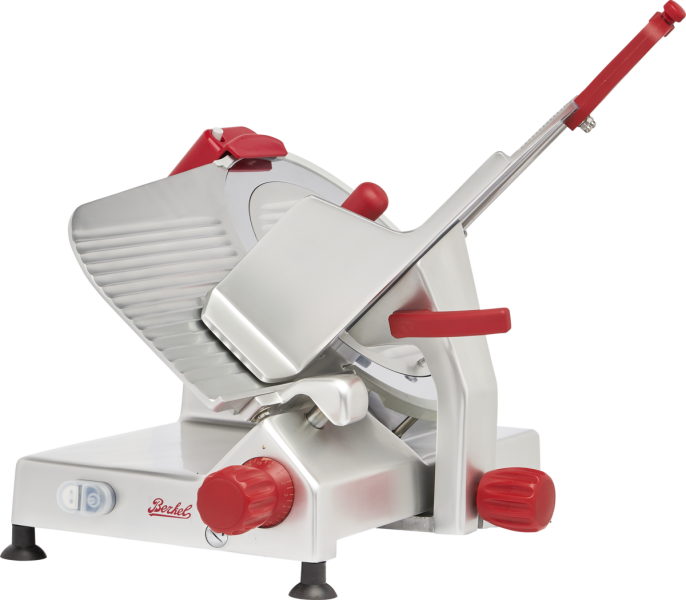 14" hollow ground, hardened and polished forged chromium-plated carbon steel knife
Stainless steel finish and sanitary anodized aluminum
Top-mounted, two stone knife sharpener
No volt release interlock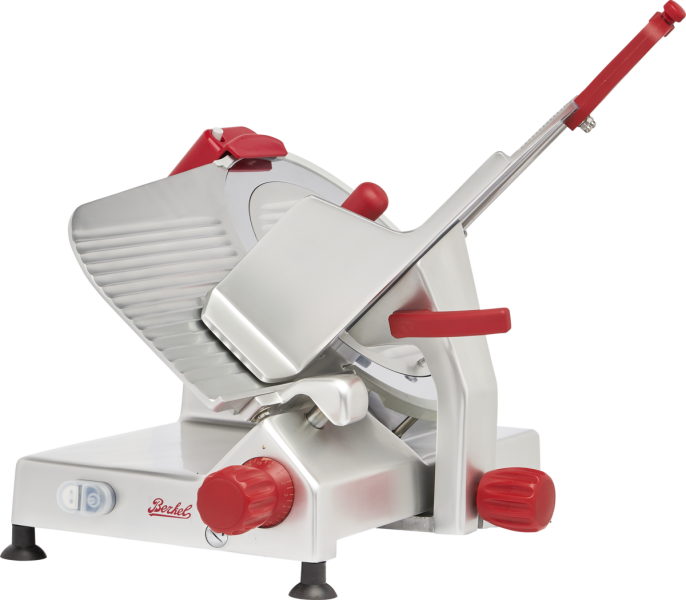 B14 Gravity Feed Slicer
Model: #B14-SLC
Dimensions (W x D x H): 23" x 26 1/2" x 22 1/2"
Motor: 1-speed, 1⁄2 HP, totally enclosed, permanently lubricated ball bearings, thermally protected.
Sharpener: Top mounted, two stone system
Blade: Nominal 14" (350 mm) diameter; hollow ground, hardened and polished forged chromium-plated carbon steel knife
Full Gravity Feed: Full 45° angle feed requires less mechanical pressure. Equipped with removable anodized aluminum pusher to hold product and minimize waste.
Slice Thickness: Precision system provides infinite slice adjustment and consistent cuts of hard or soft foods from tissue thin to 5⁄8" (16 mm).
Cutting Capacity: Carriage handles food up to 11" (280 mm) wide by 8 1⁄2" (216 mm) high or 8 1⁄2" (216 mm) diameter.
Electrical: Furnished in 115/60/1, 4 amps, AC, ETL listed.
Knife Ring Guard: Permanent, tapered guard covers non-slicing portion of knife edge even when the center plate is removed. The ring guard is designed to provide added room behind the knife for easy cleaning.
B14 Gravity Feed Slicer
Model: #B14-SLC
B14 Gravity Feed Slicer
Model: #B14-SLC
B14 Gravity Feed Slicer
Model: #B14-SLC
B14 Gravity Feed Slicer
Model: #B14-SLC